Are You a Driver, or a Navigator?
David Williams
Vice President
As small businesses evolve from the one or two owners who started the enterprise, to a more mature business, it is important that the leader(s) examine the roles they hold in the organization.  I use the terms Driver and Navigator to designate a couple of the primary roles that leaders play in their organizations.
In the early days to many small companies, the Owner or CEO or  Executive Director wears many hats; accountant, IT help desk, HR, sales, marketing, purchasing, etc.  But, as the organization grows, and more people are added to the team to help the organization meet its objectives, those in the primary Owner/CEO/Executive Director role need to be able to back away from some roles, and to focus on those things that they, alone, need to do.
The term "Driver" that I referred to is one of those roles, the person that steers the boat, so to speak, that pilots the company along the river of commerce that the company is engaged in. Those drivers or pilots are necessary, certainly, but I submit that there are many who could pilot the boat, to drive the company, given the proper course by the navigator.
The role of "Navigator" is actually more critical to the company's success, in that the Navigator charts the course of the business, sees ahead where there are troubled waters, sand bars, rocks and rapids in that river that the business is traversing.  No one would go white water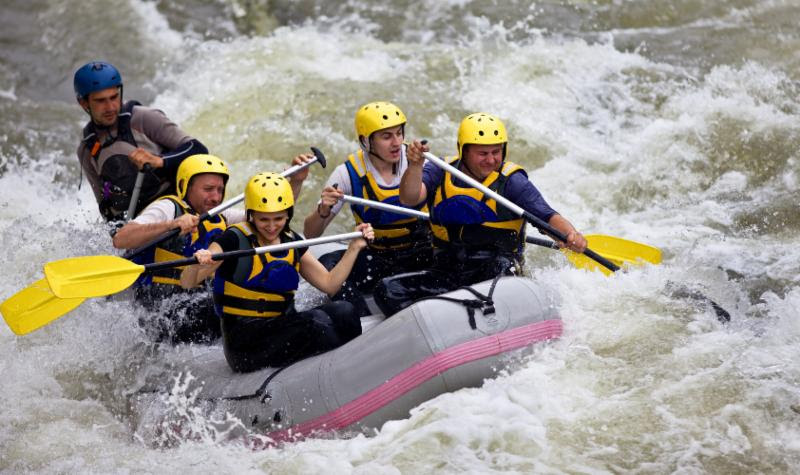 rafting without a guide, or without knowledge of the river and the danger spots.  The leader is the Navigator, the one whose vision ensures that the organization is moving in the right direction to avoid potential hazards in the route ahead.
A leader should make sure they have great drivers or pilots to move the organization forward, but at the same time, the leader should not get so wrapped up in driving the boat that they lose focus on the course that they have charted for its success.
David Williams